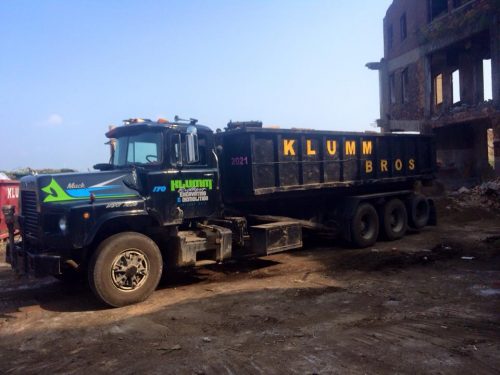 Klumm Bros. has over 25 years of experience in the industry. Our company was started in 1989 by Bob and Ron Klumm as a landscaping business, which quickly developed into a full service demolition and excavation company. Our employees have a wealth of experience in the field and come from varying areas of construction backgrounds.
At Klumm Bros. we believe in providing superior quality work, while also giving back to the environment. Our mission statement is: "Demolition of yesterday's structures, while rebuilding tomorrow with recycled materials." We are easily able to recycle job site materials, such as concrete and asphalt so that the materials can be reused.
Klumm Bros. is fully licensed and insured, as well as being a member of the Home Builder's Association of Greater Toledo, Inc. and the Better Business Bureau. Each and every one of our clients receives the highest level of customer service.
For more information on any one of our services, or to request an estimate, give us a call today at 419-829-3166.