There's no better source for residential waste pickup in the greater Holland, Toledo, or Lucas County, OH area than Klumm Bros. around. We're prompt and courteous, affordable and flexible, helping area residents handle their waste without hassle. Whether you've got an old appliance that needs curbside pickup or ongoing garbage collection needs, we're ready to help. Wherever we provide services, we're dedicated to keeping the community cleaner and greener.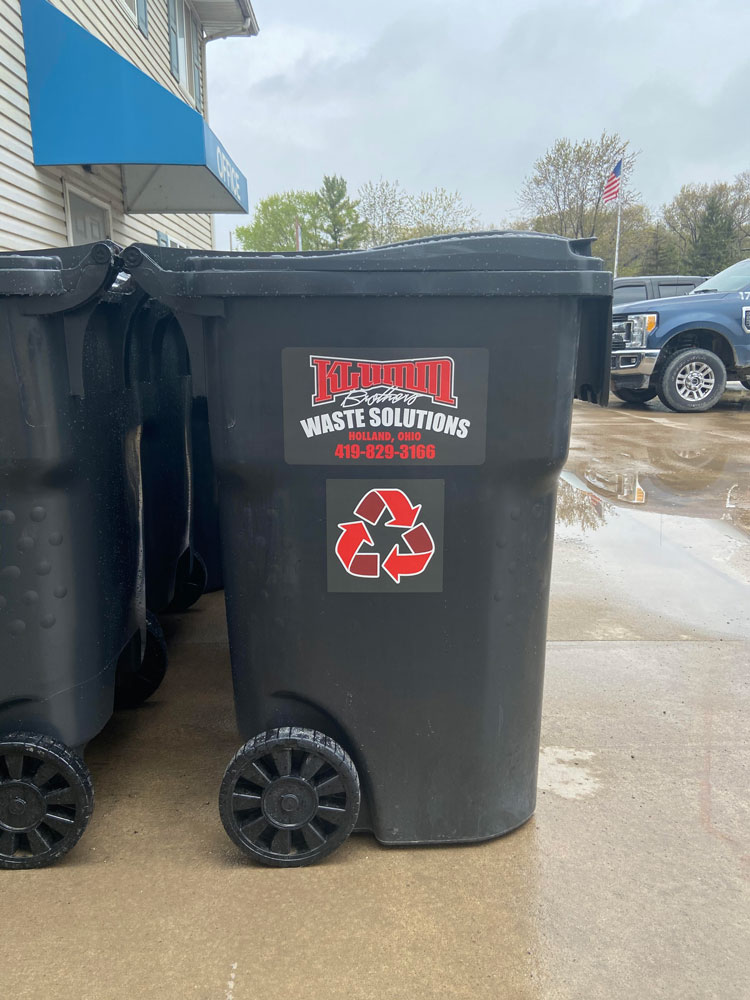 Why Choose Klumm Bros.?
We know you have options when it comes to garbage removal in Holland, OH. We give you more than a few reasons to choose us over the competition! From friendly, flexible service to competitive pricing and complete waste management solutions, we make it difficult not to choose us! We offer:
Courteous, safe drivers
Affordable rates
Professional customer service team
Curbside recycling
Yard waste collection
Bulk item collection (mattresses, furniture and appliances)
Our goal is to provide you with a complete, convenient solution to your waste disposal needs. Call us and let us know what you're getting rid of and we'll provide complete information about pickup, rates and more. Once you hang up the phone, it's in our hands and off your plate.
Curbside Pickup
The convenience of curbside pickup means you're getting rid of any waste, rubbish or debris without having to haul it around by yourself. Better still, you won't have to worry about waste littering your curb for long! We work quickly to retrieve your rubbish, leaving your curb clean and tidy. We'll even schedule pickup at a time that's convenient for you.
Stress-Free Waste Disposal
If you're ready to learn more about how we can help you better manage your trash disposal and recycling, reach out to us today. Contact Klumm Bros. today at 419-829-3166 to schedule a pickup or to discuss your needs with us. For roll-off dumpster rentals, commercial waste management, and more, fill out our start service form now!
Pay your bill here:
processed by TrashBilling.com